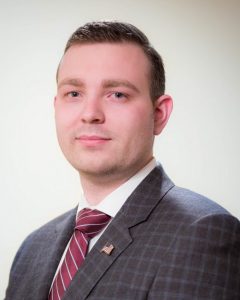 Andrew Hollister is a Rochesterian through and through. He grew up in the 19th ward and has a love for food trucks, Garbage Plates, and the great outdoors. At age 18, he graduated from Wilson Magnet High School (the old West High) and went on to start a business that he ran out of his apartment off Thurston Rd. Since then, it has grown to a company that employs six full time staff (most of which are city residents).
While Andrew was in high school he worked multiple part-time jobs, including working at Boys and Girls Club teaching computer skills to kids, as a server for wedding banquets, an IT Support professional at RIT, and doing other work as he could find it. Andrew loves giving back to his community and being prepared, which is why he took the Community Emergency Response Training course provided by the city. This allowed him to become an EMT and volunteer at a local volunteer ambulance service. He also volunteers with RACES to provide emergency communication with the Red Cross and other emergency services in times of crisis.
Being an avid outdoorsman and understanding the importance of youth spending quality time outdoors, Andrew is helping get Discovering Outdoors (a non-profit for inner-city youth) off the ground. He also volunteers and supports RCSD programs that allow students to take part in experiential learning through trips to the Adirondacks and Algonquin, Canada.
In his spare time Andrew volunteers to help "micro" businesses by helping them learn how to get their business off the ground. Andrew and his wife (an immigrant and "micro" business owner) live in the city with their German Shepherd Sadie and Hedgehog Ellie.
Like many other people in Rochester Andrew wants to see job growth and lasting opportunity for our community. As he starts the next chapter of his life in raising a family, he wants to fight to make sure Rochester is the best possible place to raise a child.
 "The ultimate measure of a man is not where he stands in moments of comfort and convenience, but where he stands at times of challenge and controversy"
Dr. Martin Luther King, Jr.
 It's easy to identify problems in Rochester but our campaign is about solutions. That's why we've laid out policies addressing some of the most pressing issues our community faces.
Education is the pillar of the community. Crime, economic growth, and opportunity are all attributed to the quality of the education received. It is what puts you on track for success for the rest of your life. Unfortunately, city council has little bearing on policy in our school district. As a representative of your children and our community, I will work vigorously with the school board to bring about change to improve the education in Rochester.
Youth Apprenticeships
Rochester has a shortage of skilled tradesmen, and few trade schools to teach our younger generations these skills. I propose a joint venture between the RCSD and local businesses in our community.
It would work in the following way:
Businesses in Rochester would be able to sign up for the program, give a number of students that they could accept, and what trade work/skills the students would learn.
Students at the end of their sophomore year can look at the openings and select the trade they would like to apprentice in.
At the beginning of their junior year, students could substitute two days of classes for working as an apprentice in this program learning a trade. This would continue through their senior year.
When students in this program graduate, they will be trained in a skilled trade, workforce ready, and possibly have a job already lined up with the company they apprenticed at.
This plan can be done without the need to add additional money to our budget while greatly benefiting our students and local businesses. Students gain a hands-on education and real world work experience in the field they want to work in, and small businesses get to train potential new employees. This is a path to providing workforce ready students upon high school graduation. This is a win-win situation for the students and our local economy.
Financial Literacy Classes
Economic hardship is a major issue Rochester families face today. Being able to budget your income and understand credit is a huge determining factor in being able to have financial freedom. I come across many young adults who have no idea how to create a personal budget, and as a result are sinking deeper and deeper into debt. This is an unacceptable problem. Financial literacy programs should be put in place to teach students in middle school at the latest how to manage their money. They need to know the fundamentals of how interest accrues, what it takes to get approved for a mortgage, how to build good credit, how to budget their money, and how to balance their personal accounts. We are taking success and opportunity away from our community by not teaching them these life skills.
Fixing this problem can be as easy as asking local banks to send in their professionals to explain how banking works. These professionals can explain checking accounts, savings accounts, credit cards, credit scores, personal loans, mortgages, and IRA accounts. These are skills that many banks already offer free seminars about for adults and I believe if asked they would do the same for our students. These professionals can also assist students in opening their first bank accounts, planting the seeds of the importance of saving and living within your means.
University Adoption of our District
Our students' education does not make them competitive candidates for college. We have some of the best colleges and universities in the country, right here in Rochester. We also have a large number of students in our area that qualify for State and Federal Financial Aid. There is a gap that needs to be bridged: students who can get aid to go to these prestigious colleges cannot get in because their education did not properly prepare them. These local universities are reporting that their enrollments are down. This gives us a unique opportunity to ask them to get involved with our school district to help enhance the education in the city, benefiting the students, the district, and the universities.
I propose that the top five universities in our area provide an ambassador that will work directly with our school board. They will act as a strategic alliance that assists the school board in coming up with ways to increase the quality of the education so that each student can graduate college ready. This group would post a public report every 30 days showing what they have proposed, what has been implemented, and what the measurable results are. This allows the public to actively track the progress that is being made. The end result will be that the universities in our area will have a larger pool of students who are competitive college ready candidates, and our students will benefit from an education that is far superior to what they receive now.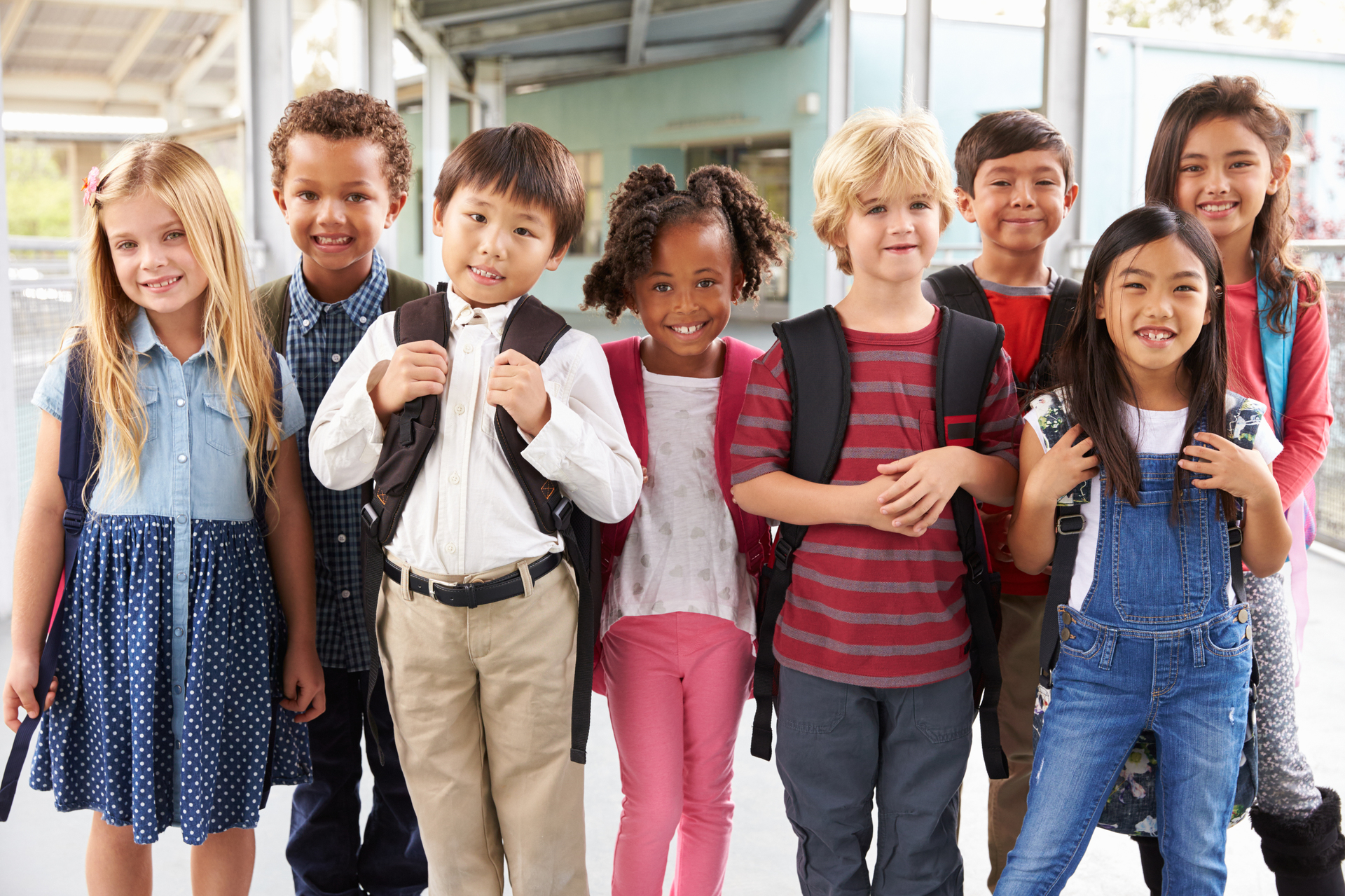 City Council and Mayoral salaries based on median income
Elected officials' salaries should be based off of the salaries of those who they represent. This ties the success of the representative to the success of the people. If they improve our city and the Rochester community sees a positive economic upturn due to good policies, then the elected official will also see success. This incentive based model will motivate elected officials to always have the best interest of the people in mind. I would propose that Rochester City Council gets paid the median salary of city residents, and that the mayor gets paid the median salary plus 20%.
Optimization of the City Code
Small business owners have come to me saying Rochester's City Code makes it too difficult for them to compete with large businesses and forces them out of our city. This hurts our local economy as jobs leave our city and go to suburbs and other metropolitan areas. Currently, our city code is over 1,300 pages long and many businesses instead choose to operate where codes are less archaic and more business friendly. The running joke is that "in Rochester you need a permit to get a permit." We need to streamline the code to be business, and resident, friendly. Everyday I'm hearing from people in our community from all walks of life about the reform they would like to see: things like reducing the regulations on food trucks all the way to changing our zoning to a form based system. Other cities such as Buffalo have already successfully done this. Cleaning up our City Code is the first step in saying "Rochester is open for business." As your councilman, I will take the step forward to optimize this code and make it easier for jobs to come to our community.
End Corporate Welfare
Rochester is ranked in the top five poorest cities in the nation (currently second to Detroit). One of the reasons for this is that our city officials are constantly giving tax breaks to big businesses, in return for moving into or building in our area. Instead of bringing in millions of dollars in jobs and property taxes every year, we are giving away millions of dollars in tax breaks to wealthy companies. Where does that money come from? The pocket of the Rochester community. Many of these companies are not based in our city so that money leaves the area and makes our city even poorer. For the companies that do move into the city we see very little if any dollar for dollar return on our investment. If we stopped giving away this money we could pay back the city debt, and restore wealth in Rochester. I believe one of the best things we can do for our community is to stop putting money into buildings and start putting money into our community.
Make Rochester Income Tax Free
I want to put your income tax back in your pocket! While NY is losing residents, states with no income tax are seeing an uptick in people moving in. I have a plan to return state income tax back to the residents of Rochester.
Background Info:
The majority of our city budget comes from Sales Tax and Property Tax (over 70% according to last year's report). There are an estimated 3,200 vacant "zombie" homes in Rochester. These vacant properties have an estimated value of over 9 million dollars and have lowered property values by an estimated 11 million dollars – costing taxpayers an estimated 20 million dollars.
Definitions:
Qualifying Business: A business whose services are taxable, whose address is within City of Rochester Limits, and whose sales tax ID is registered as an address within the City of Rochester for two consecutive years.
Qualifying Employee: A person who works at a Qualifying Business and lives in the City of Rochester.
The Plan:
The City of Rochester would give back NYS Income tax to Qualifying Employees within the City of Rochester. This plan in simplified terms means if you live in the city and work in the city you can get your NYS income tax back. This will essentially create an income tax-free environment in Rochester enticing businesses to make Rochester their home bringing business owners, and jobs into the city.
The Results:
The generated sales tax by more businesses coming into the city will easily cover the costs of returning the income tax. As the Rochester economy grows with more jobs available and more businesses in the city, vacant homes will be either bought up or rented out and the "Zombie" home problem will start to fade away along with its heavy expenses. With a better economy and less vacant housing property values in Rochester will rise.
Revision of Parking and Parking Ticket Appeals
Our current parking appeals process punishes residents and visitors even if they were issued a ticket in error. Parking tickets are the reason cited by many of my friends as a reason they don't go downtown. Our current system is literally keeping people from spending their money in our community!
Our appeals process can be very difficult to get through; you have to pay for parking, possibly wait for hours, usually refill the parking meter again while waiting, and then chances are good that your appeal will not be granted. I once personally sat waiting for my appeal to be heard for over four hours! I was then told the office was closing and I would have to come back the next day. I paid for four hours of parking and lost four hours of work, and had not even had my appeal heard. We need a streamlined process that will not cause people to lose up to a days' worth of work, just to make an appeal, especially if a mistake was made by the city. We should move to an online system where you can file an appeal online, and then get a scheduled time for your appeal to be heard. The people in our community should have the opportunity to appeal their tickets without having to suffer financially for it.
I also propose we change alternating city street parking to be in effect from November 1st to April 1st. The current parking system was implemented for snow plowing, and some of the surrounding areas have adopted a similar plan that only has the street side parking restrictions during the winter months.
Enhanced Public Transportation
A barrier that many city residents face when trying to get a job or maintain a job is not having a car. In countless interviews you hear residents saying they struggle getting to interviews and struggle getting to work. These people are qualified and want to be productive, but transportation is a roadblock for them. I will work tirelessly with RTS to find a way to resolve this issue. We will not look at models and ideas that don't work, or haven't been proven to work. Instead we will look for models that provide effective, affordable, and accessible transportation in cities and areas similar to ours. We will evaluate those models that are successful in providing a level of transportation that is conducive to employment in this city. Rochester will become a city where those in our community who do not have a car still have equal access to job opportunities.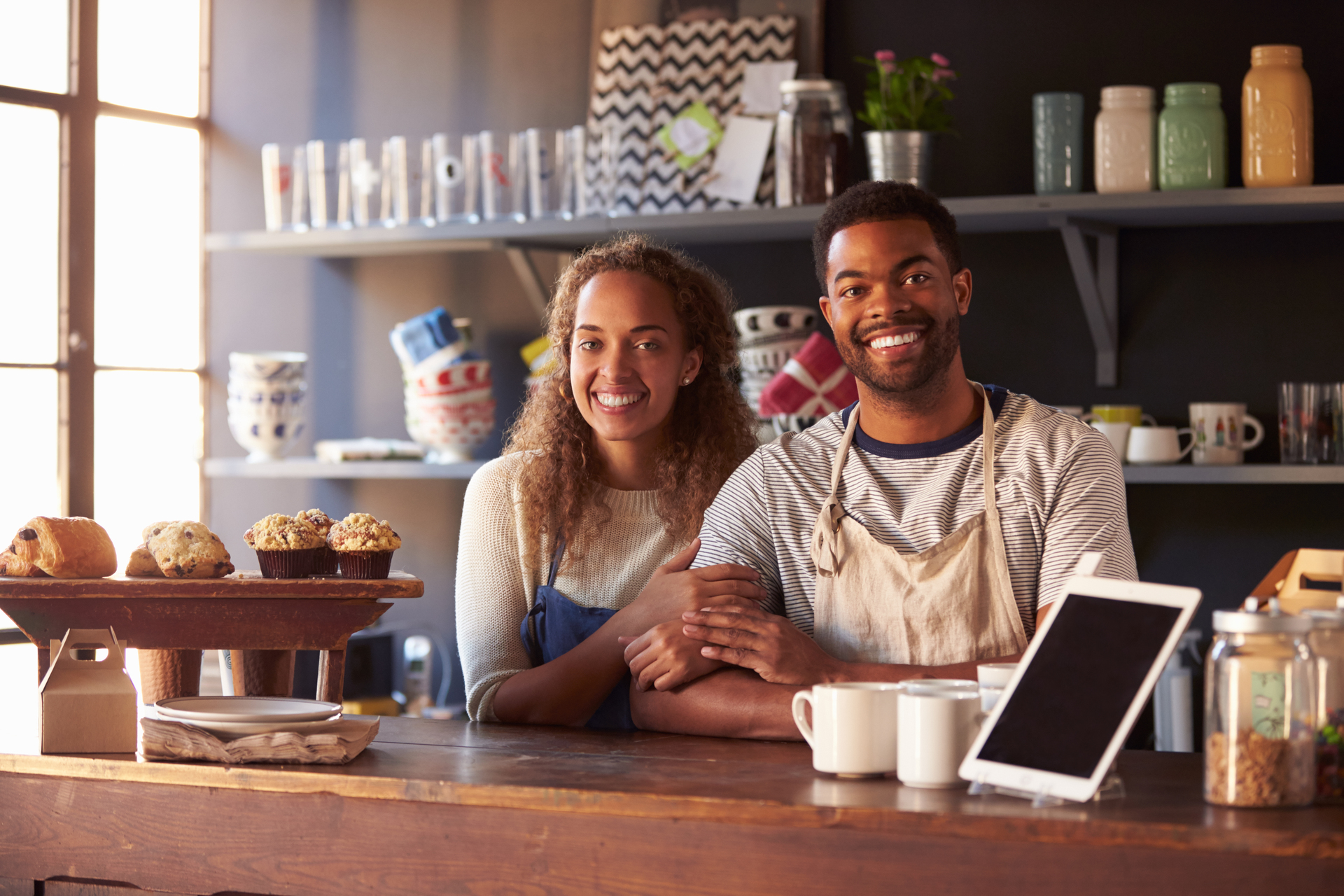 Term Limits
Our city council has expressed that they want diversity and community involvement in local government, but they have exempted themselves from that standard. In the 2016 City Council Chronicle – Issue 3 (a newsletter put together by Rochester City Council), they say that incorporating term limits will give us new voices and more involvement in local government. Term limits were listed as their number one way to achieve this. City council then passed term limits on board members and commissions, but not themselves or the Mayor. One of the very first things I will propose as your representative is that any elected official for the City of Rochester is limited to two terms.
Transparency of Tax Funded Projects
In many cases city projects and construction come directly out of your wallet. To increase transparency of spending with our tax dollars, I will fight to have the following posted in plain view of all tax payer funded projects:
Approved budget
Amount spent to date
What contractor or developer was awarded the project
Who on city council voted for the project
These signs will be updated regularly to ensure constituents can easily find what has been spent on projects, who voted to spend their money, and if the project is over budget. It will keep elected officials true to their word and publicly responsible for what they approve.
Education on how our local government works
I want the brilliant young minds in our community involved in our local government. They are the future and we should allow them the opportunity to shape it in a positive way. Increased knowledge on how our local government works will encourage young new minds to not only get involved but understand processes, policy, and procedures in our current system.
To achieve this, city council will hold competitions and encourage city schools to take part. Students will be allowed to compete in the creation of creative media to explain how our local government operates, and how it is structured. They can make infographics, movies, and other creative items to enhance the understanding of our current system and to encourage them to get involved.
There will be various competitions throughout the next four years:
How does an idea become a law in Rochester?
How does the mayor and city council work together?
How does recycling work in Rochester?
What is property tax and how does it get calculated and collected in Rochester?
How do you start a business in the city?
How does our water works work?
How do we maintain our infrastructure?
The winners will be recognized for their success and have their work showcased on the city's website to help educate others.
Non-Partisan Ballots
The future of our community must not be beholden to partisanship. The future of Rochester should be determined by voters weighing the quality of the proposals designed to build, and maintain our city. We must eliminate partisan ballots and create a non-partisan ballot to cut party politics out of our decision making. This will encourage people to get involved in local government without having to worry about backroom politics dictating who parties support and nominate. My proposal will bring more ideas and better competition to our local campaigns.
Restore the Office of Public Integrity
Our Office of Public Integrity has had arrest and investigative power taken away from them. I will fight to have a minimum of two police officers put back into the Office of Public Integrity so it will once again have the power to investigate, and arrest, city officials who break the law. Without this, the Office of Public Integrity has no teeth and no true way of enforcing governmental integrity.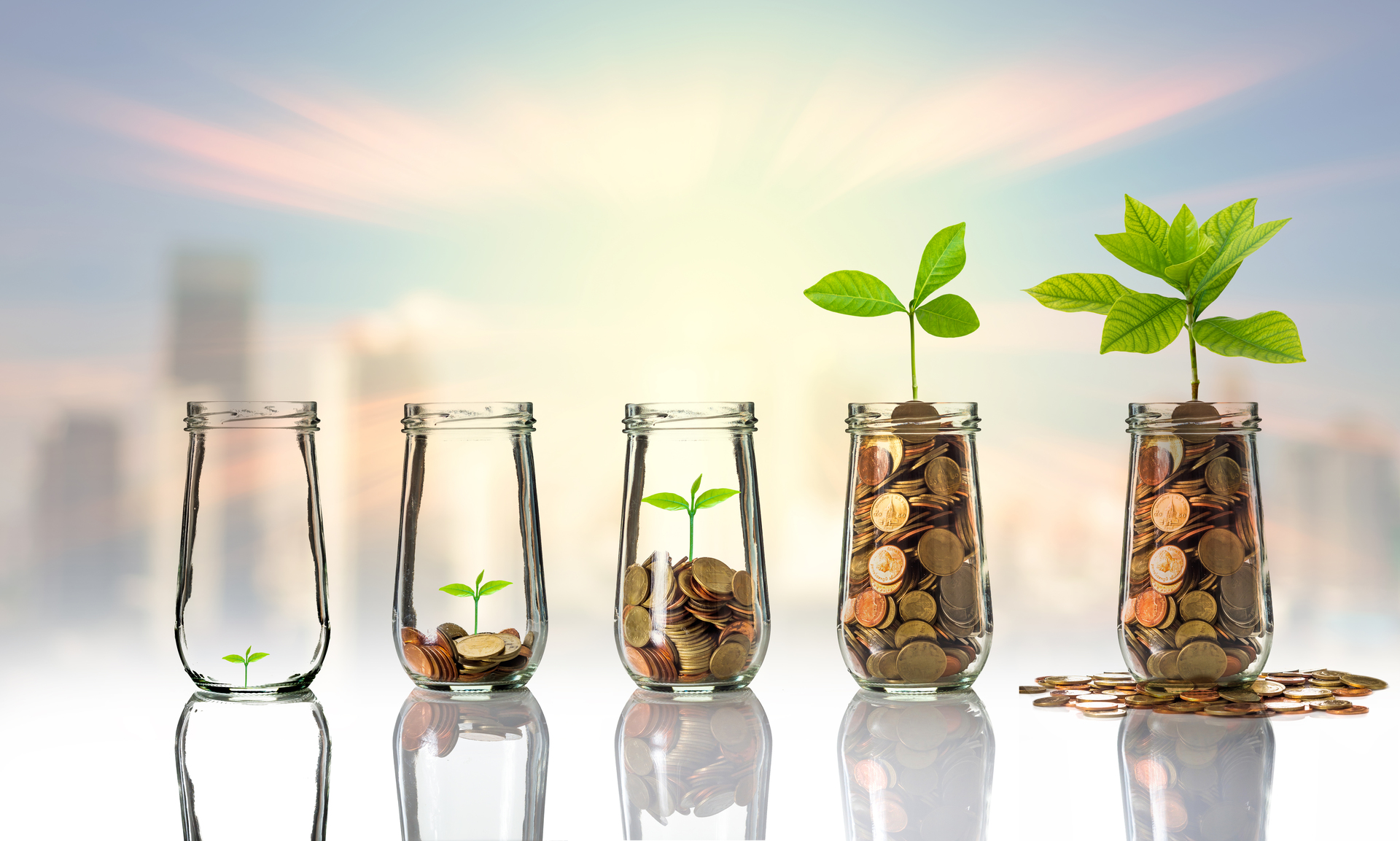 If Rochester is going to attract new residents and become a destination we need to raise our crime rating (we are currently rated F for public safety). We also need to get off the top five list for highest crime rates in the country. To do this, the police and the community need to come together as one cohesive group united by the common goal of making Rochester a safe place for children, and for all.
Incentivize Police to Live in the City
If police officers live in the city, they will become a part of the community they serve. They will build personal relationships and have a vested interest in the area beyond just working in it. I propose that any Rochester Police Department officer who purchases a home in the city and lives in it receive an annual property tax credit for living in the city. The credit would be 10% of their annual salary with a maximum of $6,000.
Invest time and Resources into Extreme Poverty Areas
Small investments into areas of extreme poverty yield high returns on investment. For example, if you have a good neighborhood with high property values (think a hundred thousand dollars plus), then you need to invest hundreds of thousands of dollars into the area and property values may only improve slightly, if at all. However, if you take a neighborhood of extreme poverty where property values are much lower – and make a much smaller investment into that area, you can easily get a very high yield of improvement on that investment. This will increase property values and increase interest in the area. As the area improves businesses will move in creating jobs and stimulating the economy in these neighborhoods.
Treat Drug Addiction as a Medical Problem
The system for handling drug abuse in Rochester is unsustainable and burdens both taxpayers and law enforcement. Our current process can lead to an endless cycle of people going to jail for drug abuse, getting out, and being arrested again for the same crime. Some people with substance abuse problems are veterans who became addicted to painkillers during treatment for their injuries, or students who fell in with the wrong crowd and got hooked.
If we approach addiction as a treatable medical issue these people can get their lives back and become productive members of society. If we incorporate rehab into our response to non-violent drug crimes, then we can reduce the use of punitive measures (jails, courts, police, drug-related probation, etc.) that cause a great amount of strain on our budgets, and the community at large. This type of solution will reduce drug related crime, reduce costs to the taxpayer, and reduce the strain on our justice system
After talking with officers in the Rochester Police Department, they have stressed that they want the same thing. However, our current system has no way for them to get drug users on a path to rehab without a referral to drug court – and potentially waiting a long time before any type of treatment is available. I propose we create a clear and direct path to rehab, allowing our police and first responders to take drug abusers directly to a hospital or rehab center so they can get immediate help, and break the addiction cycle. We need to eliminate red tape that prevents people from getting the help they need.
Local Police Precincts
This is a system that many people have called for time and time again, and it is time for the people's voices to be heard. Local police precincts have been proven to be effective all across the country. These local precincts can be moved into buildings that are already owned by the city so the cost of rent would no longer be an issue. These local precincts will allow officers to be better spread through the community to build better community relations, provide faster response times, and better support for officers who need assistance or backup.
Kids, Cops, and Cookies
In some homes the police are demonized and children learn to hate them from a young age. While building community rapport it will be important for children to have consistent positive contact with the police as they grow.  The police will have a positive outreach team that meets with children (3rd grade, 6th grade, and 9th grade). They will talk about what the police do, serve the kids cookies, and just spend time with the children showing them that the police are not to be feared – and instead are there to protect them. By incorporating this program with local police precincts, children should become familiar with their local officers, always feel safe around them, and feel that they can reach out to them in a time of need.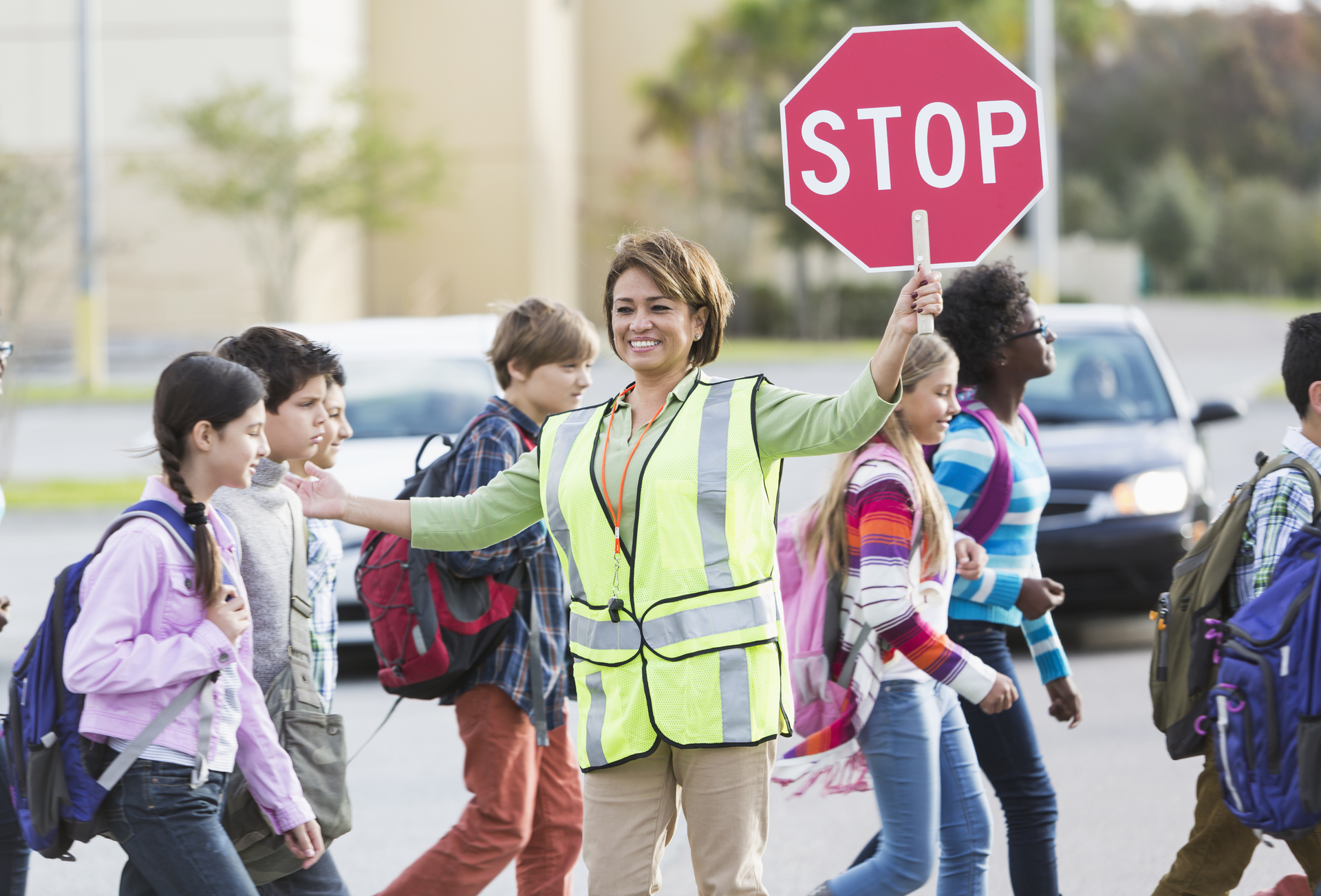 Feel free to contact us if you have any questions that were not covered here!
For press inquiries, please use the form below.